Notícia

dez 12, 2018
Spokane, Wash. – HOTSTART announced today the agreement to purchase the engine heating business from IPU Group based in the UK. IPU Group is a master distributor of HOTSTART products and a specialist in the design, manufacture and distribution of systems for diesel and gas engine applications.

ago 31, 2018
Spokane, Wash. – HOTSTART was recently named as one of the Best Places to Work Inland Northwest. The third annual list was created by the Spokane Journal of Business and Best Companies Group.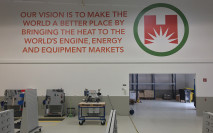 mai 23, 2018
Spokane, Wash. – HOTSTART GmbH, the European sales office for HOTSTART, has moved to a new facility in Köln, Germany. Recent expansion of the team and a desire to increase distribution from Europe drove the need to move to a more centralized location in Germany.