Who We Are
Improved Performance Starts Here
"My grandfather, Stanley Power, started up the company in 1942—75 years ago. The company has been amazingly successful because of the people that we have. Everything else falls into place. Customers get taken care of—the right things happen."
—Rick Robinson, Retired CEO,
Since 1942, HOTSTART has been a world leader in the design and manufacture of heating systems that improve engine and equipment reliability. With over 75 years of experience, the company continues to provide high quality, reliable preheating systems to customers needing easy engine starts, immediate full power and reductions in maintenance, fuel consumption and harmful emissions.
"We have 200 extremely talented, gifted, fun people that work together well as a team. They care about each other, they care about their work and they care about their customers. Great things happen when we all row together in the same direction."
—Terry Judge, CEO
Over the years, HOTSTART has grown from a small, local manufacturer in Spokane, Washington, USA into a global provider of thermal management systems. As we've grown, HOTSTART has opened offices around the world to provide customers with localized sales and customer service support.
| Location | Services |
| --- | --- |
| Spokane, Washington, USA | Headquarters; Main manufacturing location |
| Köln, Germany | Sales, Distribution and Customer Service to EMEA |
| Tokyo, Japan | Sales and Customer Service to APAC |
| Birmingham, United Kingdom | Sales and Customer Service to UK/Europe |
| Houston, Texas, USA | Sales and Customer/Field Service of Hazardous Location, Marine Systems |
| Chicago, Illinois, USA | Sales and Customer Service of Railroad Systems |
The culture and caring for people that started in Spokane in 1942 is still strong today and extends to our global locations. We are all about the people. We support our people personally and professionally, celebrating our successes together as we grow our industry leadership, develop innovative new products and expand into new markets.
HOTSTART History
Established in Spokane, Washington in 1942 as Kimberlin Manufacturing, the company was originally owned and managed by Wayne Kimberlin, a former school bus driver who developed a unique electric engine heater for school buses. Kimberlin bought the original patent for coolant heating from GE and started making engine heaters to improve cold weather starts for diesel engines. A few years later, Kimberlin partnered with Stanley Power (a print shop owner) and the two continued to manufacture the Kim Hotstart for heavy diesel and gas equipment. In 1944, Power purchased the business and changed the name to Kim Hotstart Manufacturing Company.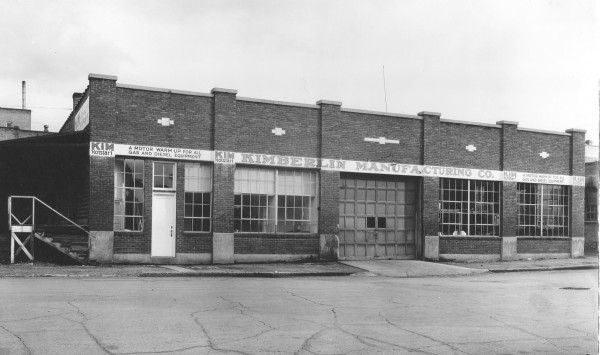 The first heater manufactured for sale by Stanley Power was simply called "Kim Hotstart". One of the earliest product sheets described the heater as follows: "The KIM HOTSTART is a pre-heater for warming motors while they are idle. The heater becomes a by-pass to the regular water circulation system of the engine. By controlled percolator-flow action, it draws cold water into the head of the KIM HOTSTART and forces warm water into the back of the motor block. This heater in no way interferes with the regular circulation of coolant fluids. It has the approval of engine manufacturers." Compared to today's standards, the heater was boxy, bulky and awkward looking but it received great praise from engine manufacturers like Cummins and International. The square box with two hoses coming out at each end would be the prototype for engine heating success.
In 1978 the company moved to its present location at 5723 E. Alki in Spokane. The 142,000-square-foot manufacturing facility includes a research and development lab and a state-of-the-art cold room. Four separate testing bays in the R&D lab allow HOTSTART's production team to perform pre- and post-production testing. The cold room facility features two rooms capable of achieving temperatures down to -40 °C, allowing HOTSTART's research and development team to put our heating systems to the test. The cold rooms can accommodate very large engines and allow HOTSTART's research and development team to simulate extreme temperatures to test heater performance and functionality. In 2009, the company rebranded from Kim Hotstart Manufacturing Company to HOTSTART as they planned to expand their presence globally.
HOTSTART opened a sales office in Siegburg, Germany in 2009. Additionally, the company established a sales office in Houston, Texas to serve the Oil & Gas industry. In late 2011, the HOTSTART Asia Pacific office was opened in Tokyo, Japan. In 2018, the sales office in Siegburg, Germany moved to Köln into a larger facility for the growing European team. HOTSTART continues to be a privately held company owned by the descendants of Stanley Power.